Classes are held at CTG from 9 am to 1 pm. please arrive ten minutes prior to class to check in.


---
PLEASE BRING CLASS FEES IN CASH. CLASS FEES GO DIRECTLY TO THE INSTRUCTOR.
DRESSING ROOM
​9:30-10:30 AMBiographies and stage intros
Creating a performer biography, a stage bio and a tagline. Using her degree in writing and years of experience in working with burgeoning writers. You will leave the class with all three. Please bring pen and paper or a laptop.
With Memphis Muerte Cost: $15

​10:30-11:30 AM

Learn to channel your innermost fan to tease and tickle your audience's funny bone! This class will assist you in creating a storyline for your act, embracing your own character and/or the character you are embodying, and music as a tool for parody. This class will have a focus on nerdlesque acts, but will have applications for classic and neo-burlesque in regards to character and concept development. We will discuss the accessibility of references to fans and non-fans.

Bring a pen and notepad. Students are welcome to bring specific act ideas to discuss in class
With Ellie Quinn Cost: $20 11:30 AM to 12:30 PM
​TBA​
​

STAGE
9 AM- 10:30

Stretching for Flexibility and Dynamic Movement This class will teach students a safe and effective stretch routine to do on a regular basis to improve flexibility. Then we will cover leaps, kicks, headkicks, leg lifts, laybacks, as well as different ways to move across the stage and utilize space. We will also discuss how to integrate these moves into a routine. Wear comfortable clothes that you can move in. If you have jazz or ballet shoes, feel free to bring those. If not, bare feet work just fine. Open to all levels! Please notify the instructor before or at the beginning of class of any health concerns that may require modification of movement.

With Scarlet Starlet Cost: $15

​

10:30- 11:30 AM

Gender Fun 101 - Explore gender re-presentation of all forms for personal experience or incorporating into performance. Focusing on the extremes of the binary gender system, masculine and feminine presentation, and personal exploration, this class works to examine and celebrate gender performance (in life and on stage).

With Sterling Maxwell Cost: 20$

​

11:30 AM to 1:00 PM


Stop, Drop and Roll....You're on Fire!

with RedBone


2017 Burlesque Hall of Fame competitor RedBone, will teach you the basics of the sexy transition to the floor, which is something every burlesque performer needs!


Stop

- teaches you to hold your space within your movement and utilize your breath to engage your next movement/step!


Drop - the basics of a transition to the floor to make your act even more dynamic with physical levels.


Roll

- and gives you what to do when you are finally down there...a roll that will make anyone sizzle and give you the confidence to work it out on the floor!


Please bring: Water, towel, knee pads (highly suggested. Will have them available for sale) and dance heels


Attire: wear comfortable clothes that are easy to move and stretch in.
With RedBone Cost: $30
Powered by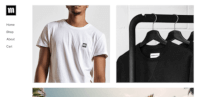 Create your own unique website with customizable templates.